We are the Ozone partner in Cape Town, South Africa.
To preview Ozone kitesurfing equipment please visit Ozone website
Wasp V1 – 4 metre Wing assisted Surf/Kite/Snow/Skate propulsion wing. Easy to fly and handle. Stable with efficient low end grunt. Strong yet lightweight single strut design comes with bag and leash.
We keep in our stock the best wave kite in the world Reo V5 and Reo V6.
The coolest all-round do-it-all, wave, big air, performance kites Enduro V2 and Enduro V3.

The Edge V10 is a true specialty, it delivers a mind-bending free ride and big air experience while at the same time has all the speed, power and performance.
The Alpha V1 – Amazing performance for freeride hydro-foiling Incredibly light weight Grab a twin tip and go cruising or jumping, enjoy the ride while progressing with ease.
and the best beginner friendly, easy going, super stable kite Catalyst V2

Responsive, fun, smooth and stable define the Uno V2. A great starter kite delivering enough power to ensure beginners can easily progress to the next level.
Would you like to learn kite control on land first? if so we have the GO V1 trainer kite
The ultra lightweight Connect water harness V2 providing you with the maximum freedom of movement
For direct and precise control we recommend comfortable and reliable Contact Water Bar V4

For kite boards we have intuitive and comfortable to ride Base V1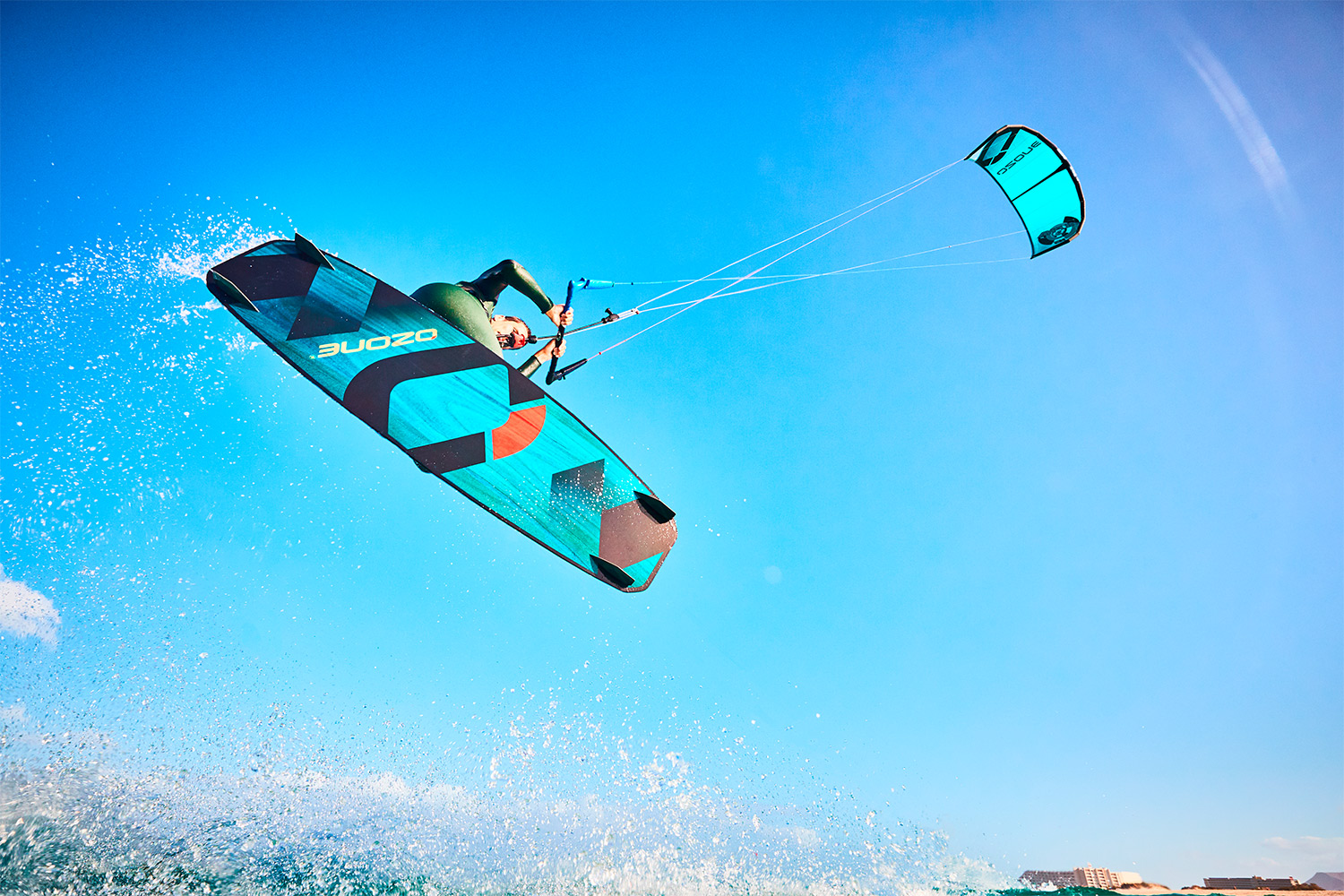 and for all-round performance riding – Code V2
ultimate control and precision – Torque V2
Gath helmets made from quality materials made to last, strong, durable, rust proof and will withstand harsh climate conditions and temperature extremes. Long lasting, UV stable, high impact for all water, land and air related sports.
At the moment we have special deals for:
Reo V5 9m in pristine condition for R19 580
Reo V5 8m like new, best buy for R15 000
Edge V8 15m for R18 026 instead of R29 075
Enduro V1 4m for R12 708 instead of R18 155
Enduro V2 7m for R18 563 instead of R21 838
Second hand:
Reo V4 5m in very good condition for R8900
Hyperlink V1 7m foil kite for R6100
Hyperlink V1 5m foil kite for R5900
Blade Prime 2013 13m for R3750
North Flexifoil Hadlow Pro 2014 WakeBoard 138 x 43 cm for R2500
We would like to assure all of our customers and Ozone fans that we will do our best to maintain the prices as they are despite the exchange rate due to the Covid 19 crisis developing unfavorably. Stay healthy and safe.
For any Ozone kitesurfing equipment inquiries please email us at:

or call us:

079 440 7469